About Beach Wear Resort Clothing Manufacturer Bali
Beach Wear Beach Fahsion Bali is a family run and long established resort wear clothing manufacturing and wholesale business.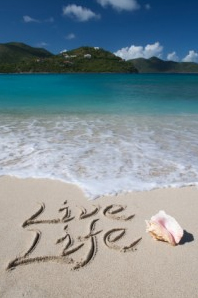 Beach Wear Beach Fahsion Plus size Resort Casual Clothing is helmed and owned by an expat Australian – now Indonesian. Juwita Ariana married to a Traditional Balinese Man,  Gede Ariana.
Our combined over 40 years of Garment Experience and almost 20 years manufacturing clothes in Bali, give you a great on hand experienced team for your complete manufacturing requirements.
Beach Wear Beach Fahsion exports all over the world – first hand in the Global market place – fashion forward knowledge of caftans – caftans plus size – mens – shorts and good quality cotton shirts – plus big size – pants and shorts – kids caftans – casual tie dye – printed cottons – hat and accessories big range family fashion hats – Beach bags basket – Scarfs sarongs and much more.
From pattern designs, color cutting to finishing: We have checkers and ironers as our garments have the best possible quality control . Here in Bali we are able to meet most all of you manufacturing needs, coloring, sizing, fabrics, packing, arranging cargo, etc with a hands on owner service.
Our styles of ladies garment, children and men are regularly updated. The cushions and bed throws are made from local ikat fabrics with trims and braids. Our fabric bags are beach bag size or smaller compact version many to choose form. Fabrics of batik, ikat, Indian, cotton dyed, hand stamp with unique designs, fake animal and leather. Sandals are casual and adaptable for summer, our sarongs are totally resort, big flower, 2 meters, sequins, embroidery, etc.
We also manufacture trans seasonal, knits, spandex and jersey in our garment range and for special order.
For any additional information, please don't hesitate to contact us on the showroom phone number or e-mail us. We will answer you promptly.
if you are in Bali, please visit us, we are situated in an easy accessible area of Seminyak where you can visit our showroom and factory and meet personally for a no obligation friendly look.
Here in Beach Wear Beach Fashion Bali we welcome all people from around the world. Our service is prompt with 1st class quality.
So see or hear from you soon.
Beach Wear Beach Fashion and Divine Dive BALI welcomes you.
ENJOY!